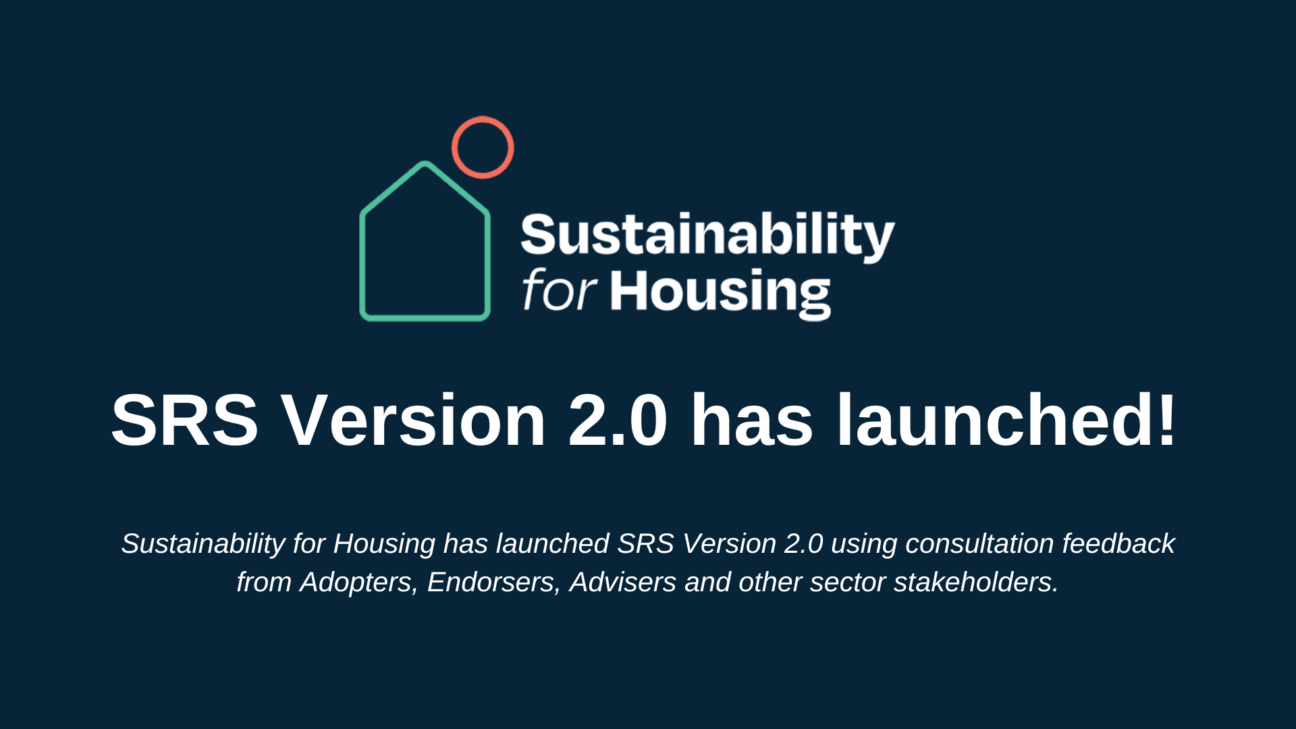 SRS Version 2.0 has launched!
Sustainability for Housing has release of the new and improved Sustainability Reporting Standard for Social Housing after many months of consultation with Adopters, endorsers, advisers and other sector stakeholders.
SRS v2.0 places a greater focus on sector priorities, with specific questions aimed at improving transparency around net zero commitments, the management of damp and mould, and equality, diversity and inclusion (EDI).
Read more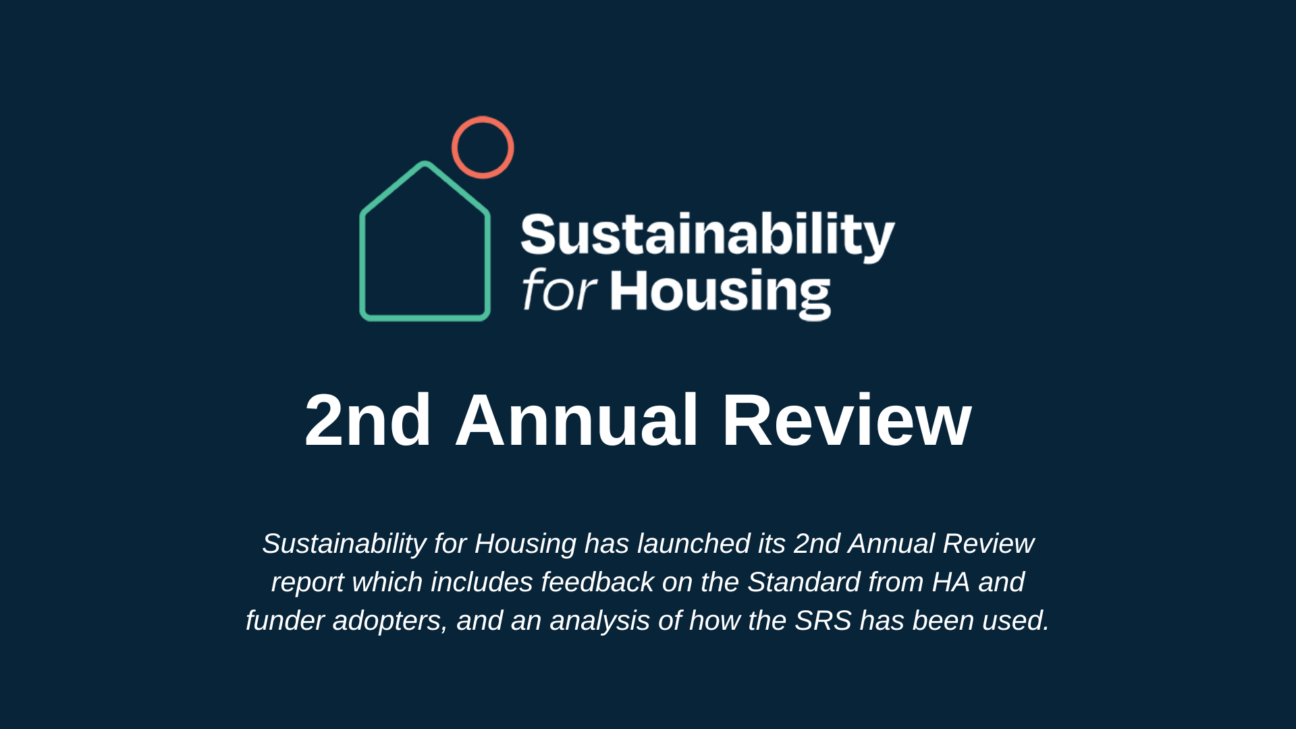 SfH Annual Report (2023): 2nd Annual Review
In June 2023, Sustainability for Housing (SfH) launched its 2nd Annual Review report which includes feedback on the Standard from HA and funder adopters, and analysis of how the SRS has been used.
The report demonstrates the value of the SRS to the sector, as the number of Housing Associations that have produced ESG reports during the year increased by a third.
Brendan Sarsfield, Chair of SfH, said: "Our annual review of the SRS demonstrates the huge leaps the sector has made on ESG.
"We set out with a mission to enhance the social housing sector's ESG reporting abilities using a common framework and the feedback from our survey show that we are achieving this goal.
"The ultimate goal is to help housing associations deliver more affordable housing. And with financial uncertainty driven by things such as inflation, rising interest rates and the 7% rent cap, we are pleased that the SRS has help HAs access the debt capital markets.
"We are also delighted to hear that HAs in their second cycle of reporting are finding it easier to do. We hope this will encourage others to take the first step and begin ESG reporting this year."
Read the report
Six big reasons to adopt the SRS…
Join a growing community that is supporting the sector and its residents on the ESG journey
Help to lead and shape the reporting of the sector's sustainability performance
Enable lenders and investors to assess the ESG performance of housing providers, enabling access to finance
Support work with residents and other stakeholders to create positive social and environmental outcomes
Feature in the SRS Directory to enhance visibility and connectivity in ESG and social housing
Gain access to our exclusive series of webinars and events
Adopt the SRS