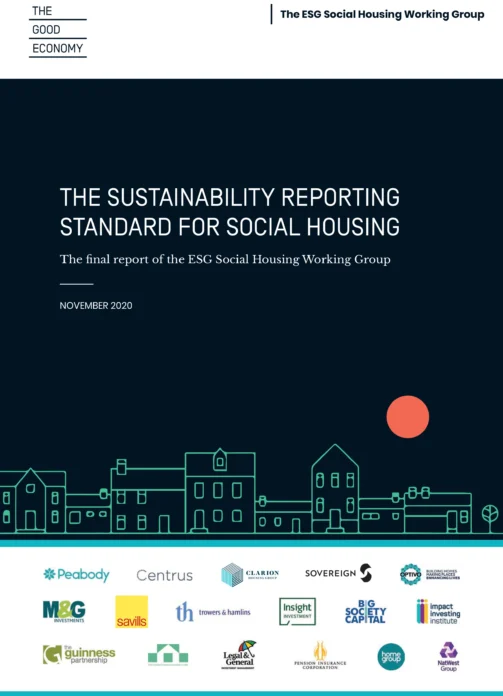 SfH is the home of the Sustainability Reporting Standard for Social Housing.
Here you can download the final report of the ESG Social Housing Working Group, which includes a comprehensive overview of the Sustainability Reporting Standard, including the original criteria. You will find supporting documents, including the latest SRS criteria (v1.2) in the SRS & Resources section.
If you are looking to report against the SRS, we'd suggest you refer to both the final report and the v1.2 criteria.
The SRS is freely available to all. But remember if you are a social housing provider, a lender or investor, you can enhance your sustainability reporting by adopting or endorsing the SRS. You will become part of a growing community of 100+ organisations operating in the social housing sector, demonstrating a commitment to sustainability with one voice.
You can apply to become an SRS adopter or arrange a chat with a member of the SfH team here.